One of the world's most used operating systems, Windows OS, finally updated to Windows 11. Windows 10 was launched in 2015. After six years of a long wait, Windows 11 is finally launched. It is currently under the insider Program (Don't worry, we will get into this soon).
On June 24, Microsoft hosted an online event and launched Windows 11, the next version of the Microsoft Windows operating system.
You can also watch the stream of an online event held on June 24. It's available on Microsoft's website
https://www.microsoft.com/en-us/windows/event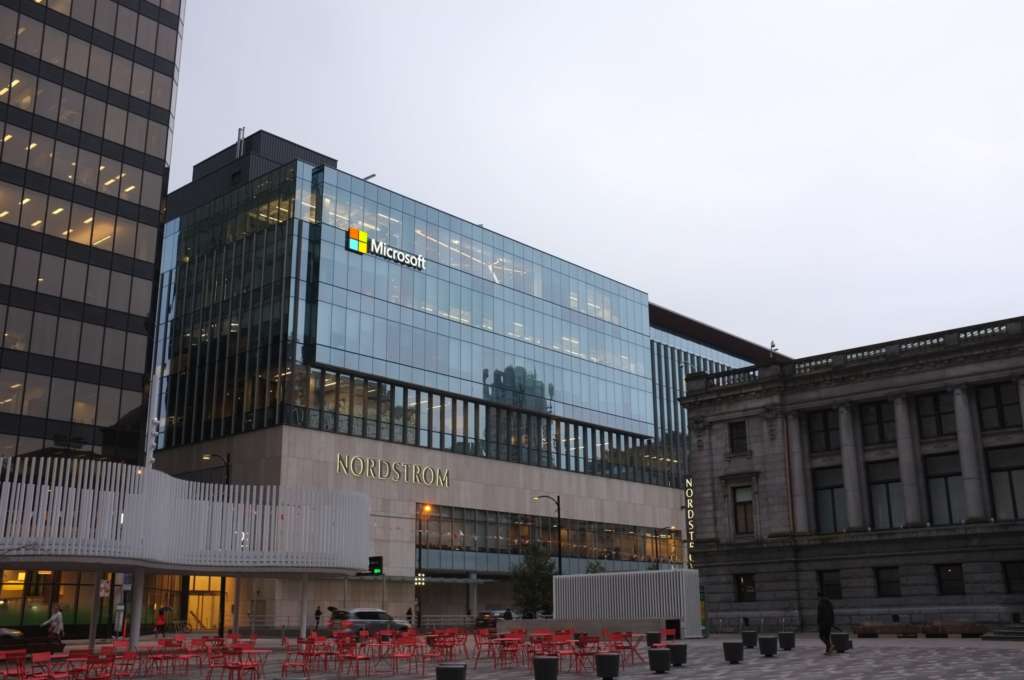 System requirements for Windows 11:
After launching Windows 11, Microsoft also published the system requirements data.
Details of basic system requirements for Windows 11 is given below:
Processor: 1 Gigahertz or up on adaptable 64-bit processor.
Storage: Minimum 64 GB
RAM: 4 GB Minimum
Users will need a system with Trusted Platform Module (TPM) security chip.
Also, an active internet connection, obviously for setting up and updating Windows 11.
For a detailed explanation of system requirements for Windows 11, check out the official blog of Microsoft:
https://docs.microsoft.com/en-us/windows/whats-new/windows-11-requirements
Checking the system configuration to use Windows 11
Now Microsoft has changed the system requirements for Windows 11 users have to check their system configuration. Let's talk about how to check your system for running Windows 11.
Microsoft already explained the system requirements in the blog. Still, most people can't find how to compare conditions with their system. Microsoft published the PC Health Checker app, but now it's not available. Just a label is there of 'coming soon.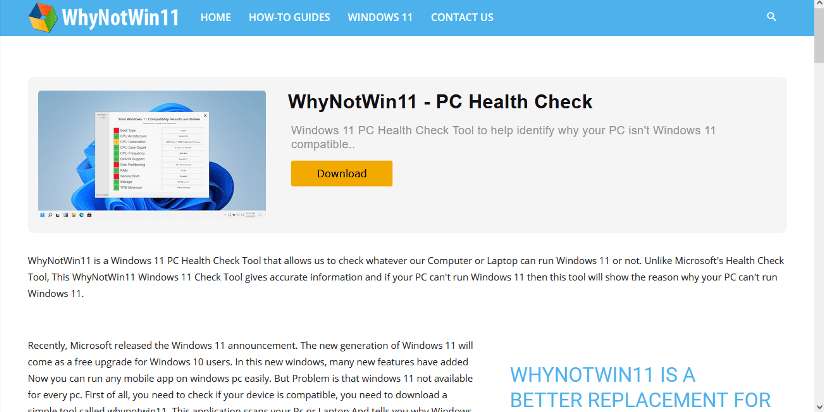 You can also see the minimum system requirements. Still, we are talking about tools to check your system's compatibility for windows 11.
We are going to use a free and open-source tool called WhyNotWin11.
WhyNotWin11 is a tool to check your system is compatible with windows 11 or not.
Follow simple steps to download WhyNotWin11-
This is the homepage click on the Download button.
You will be redirected to the download page; click again on download. Or you can check the developer's GitHub page to download
https://github.com/rcmaehl/WhyNotWin11/releases/tag/2.3.1
Now install it.
Open WhyNotWin11, and it will take few seconds to scan the system
My system's results are given below:
The Windows Insider Program
It is a program of Microsoft by which users can access the new builds or updates. It is helpful for both developers of the company and the users. Users can try the build and provide user feedback to the company to solve their problems while using the build. So developers can tackle them down for a better User experience.
If you are curious enough to try out Windows 11, you can join Windows Insider Program. Let's jump on it.
How to join the insider program or how to download and try windows 11?
A Windows 11 ISO file was leaked over the internet before the official release of Windows 11 was even announced. So don't try these 3rd party files, which may contain viruses or trojans.
So why take risks while you can download and try legally Windows 11.
On June 28, 2021, Microsoft officially launched the first insider program for Windows 11 with build number 22000.51
Alert !!!! First of all, we suggest you use a virtual machine, don't try it on your live system because windows 11 is still under the testing phase. It may have bugs that can lead to damage your the files and data of your system.
To join the insider program, follow the steps given below:
Click on the start menu
Now search for 'Windows Insider Program Settings'.
Click on it
Now click on 'Get started'
It will ask to register the account.
Click Sign up
Accept the terms.
Submit.
Link an account (You will need a Microsoft account to set up).
It will ask to 'Pick your Insider settings'.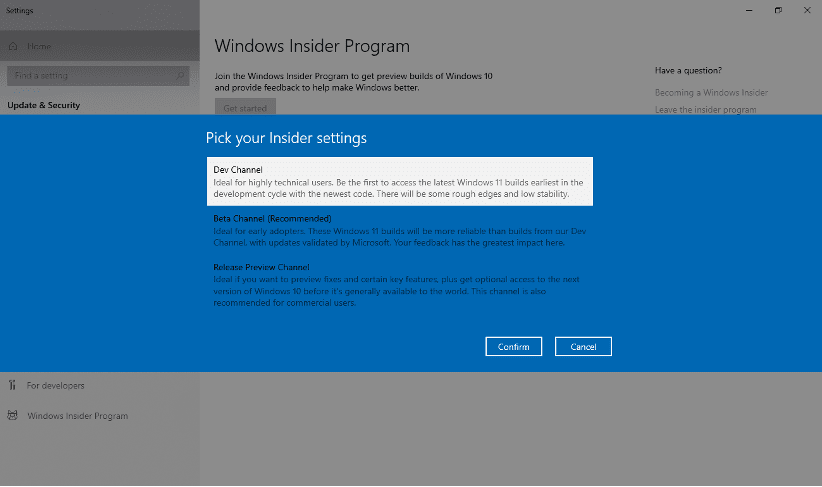 Select Dev Channel and confirm it. In the Dev channel, you will be able to use the latest builds. And In Beta Channel and Release Preview Channel get updates a bit later, but they are more stable releases.
It will ask again to confirm.
At the last, you have to restart the system.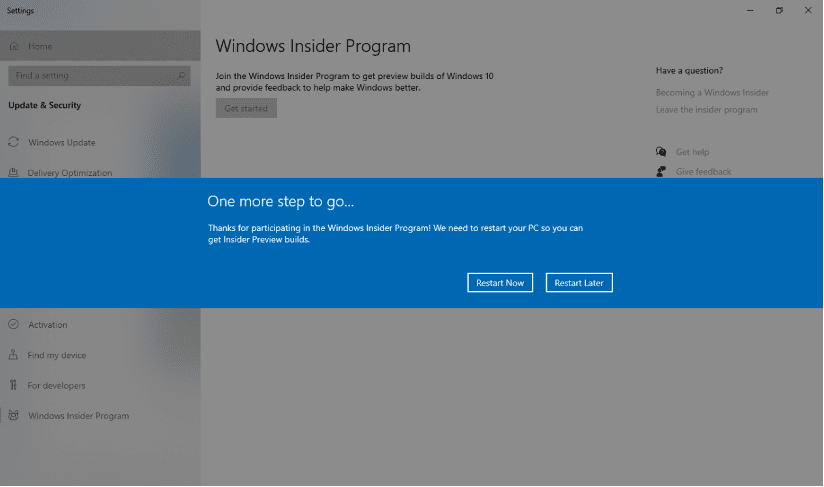 After restarting the system go again to 'Windows Insider Program Setting'.
This time check for the updates.
Now windows 11 will start downloading.
After downloading it will start the installation.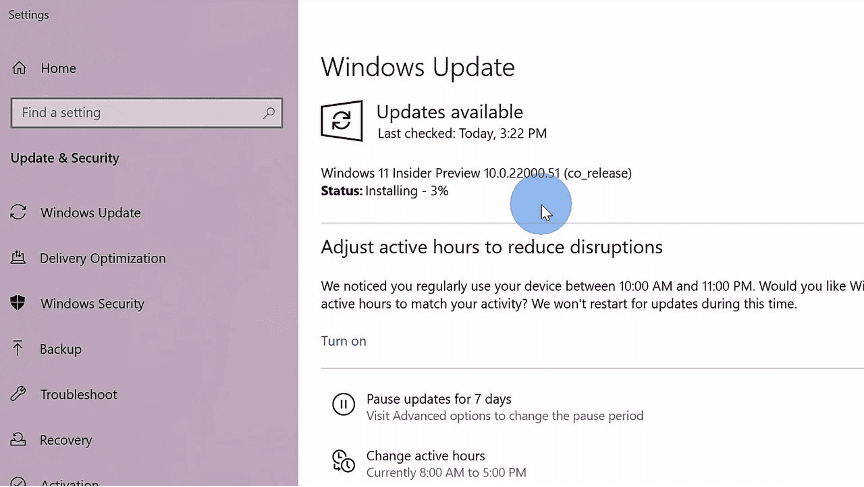 Boom after the restart, you will be able to see Windows 11 on your system.
To check your build version in simple steps:
Press Win+R
Type winver (this command is used to check the build version of OS)
Now you can see the updated windows 11 with Build 22000.51
Now that you are a part of the Windows insider program and have installed windows 11, you will get updates of the latest builds.
Task Bar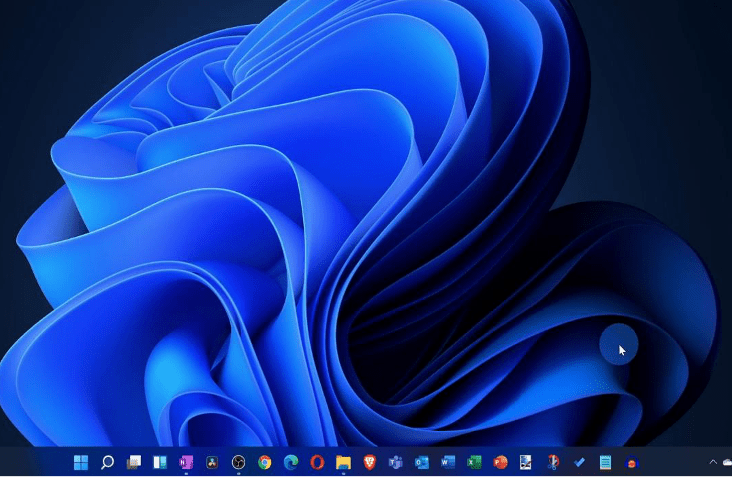 You can see the taskbar is aligned at the center position, and the designs of icons are also changed.
Aligning position of the taskbar can also be changed to the left.
Start menu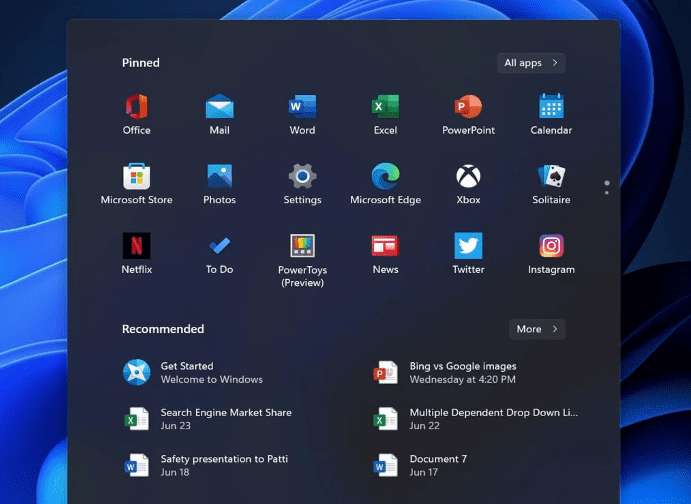 Another significant change you can see in windows 11 is in the start menu.
By clicking on the windows icon in the taskbar, you can see the pinned section and recommended section, which will show recently opened files and apps.
Users will be able to drag and drop the icons from one place to other in the menu.
Update on right-click
Windows 11 has changed the view of right-clicking; new features and a new user interface are integrated.
New Widget Section
For users, a helpful thing is widgets; the new user interface is introduced for widgets in Windows 11 update.
You can see the search bar, weather, stocks, calendar sections. Scrolling down, users will get the news which will open in Microsoft Edge browser in default.
Users can't expand the widget section but can customize it by removing widgets and repositioning them by dragging and dropping them to another place.
Notification bar

The notification bar is situated at the down-left corner of the screen. Users can see the notification's and downside a calendar is also available.
File Explorer
You can see the ribbon at the uppermost corner is not there; a new command bar is introduced.
Also, users can experience a new interface after right-clicking on any file.
Settings
Settings are redesigned to look more attractive. Now, the search bar is moved to the upper side. New icons are also added.
New Microsoft Store

A new store is introduced for windows 11 with a new interface. You can check out the Home, Apps, Gaming, and entertainment view on the left-hand side. Many software is included in this new store, and users can also download games and watch movies.
Many users are waiting for this feature, which is not integrated into the insider build. Android apps will run on Windows 11. Users can download the android app's from the Amazon app store.
Snapping Layout
Snapping windows is very useful for working on different windows at a single time. Like we use win + arrow keys. In Windows 11, users can select where to snap a window. It makes it easy to give a particular position to the windows where a user wants.
Xbox app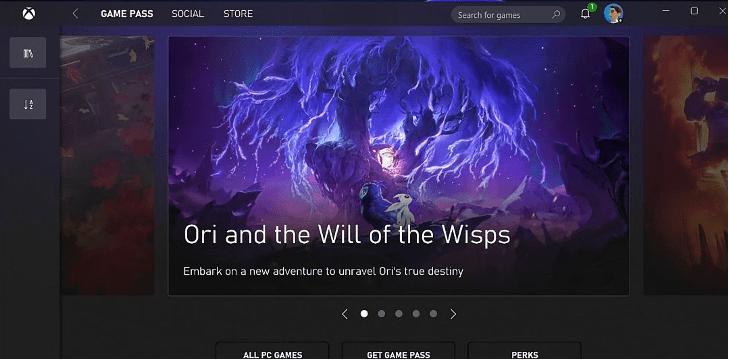 Xbox app is also added to the windows 11 update. Xbox game pass and Xbox cloud gaming will be inbuilt in windows 11.
Xbox game pass is simply a subscription where users pay the fees and can download and play games as much they want. Users can get every game in the Xbox app. So windows 11 is going to be pretty interesting for the gamers.
Virtual Desktop
This update is useful for multitasking. In Windows 11, users can easily create a virtual desktop and change the background for each desktop. Users can rename the virtual desktop.
What is the difference between Windows 10 and Windows 11:
User Interface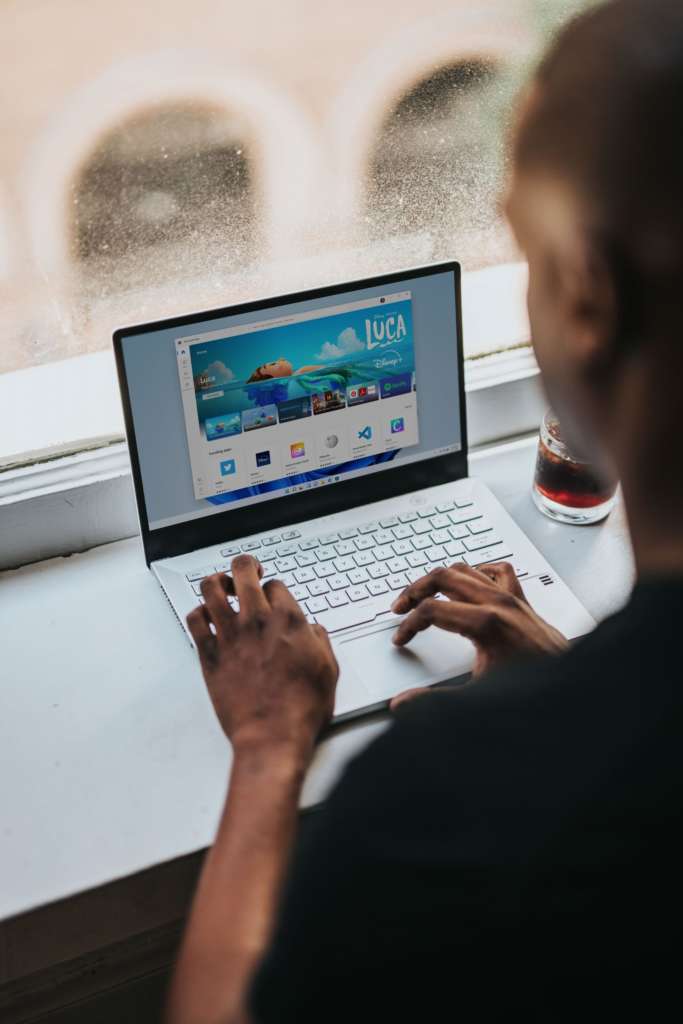 Windows 11 has a new interface like the taskbar is centered. New icons are introduced, and for productivity like multitasking and snapping are also integrated. Hence, Windows 11 is a bit different from the last Windows OS.
Widgets
The new widget feature is entirely different. Users can quickly get updates, create a To-do list, get weather updates, news, etc.
Android Applications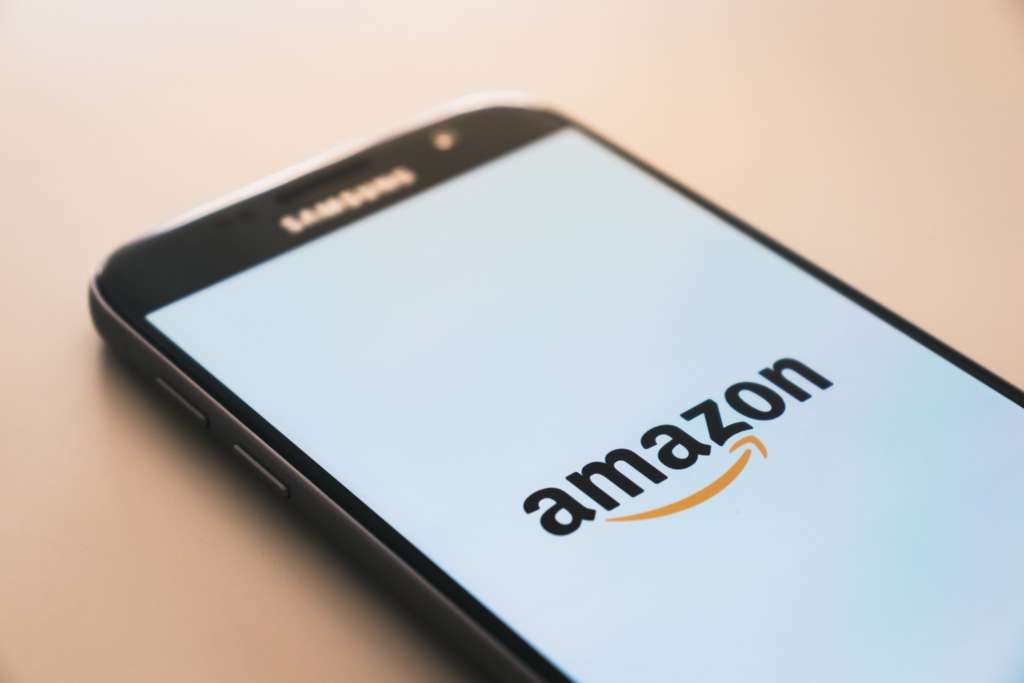 Users will be able to download and use Android Applications on Windows 11. Users can download android apps from the new Microsoft store. This feature is still pending integration, but soon we will see it in updates. This feature is going to make any tasks easy and fast for users.
New Virtual Desktop
Virtual Desktop in Windows 11 is more handful than Windows 10. Easy to personalize and easy to work on different things at the same time.
Windows 11 integrated new features with Xbox to improve gaming.
New updates are far interesting, and users have needed these for a long time. Soon we will be able to run Windows 11, but Microsoft hasn't announced its actual release date yet. As Microsoft changed the configuration requirement, so many users will have to get new systems with configuration compatible with Windows 11. In the end, the updates we got were much more than expected. The whole new interface, icons, logos, virtual desktops were accommodating for boosting productivity. They have also provided Xbox for gamers, a new Microsoft store, and the integration of android apps with Windows 11, which will be more productive for users. Mainly, the team has worked on the user interface, which was needy, and we can see it on Windows 11.
If you want to try Windows 11, the insider program will join it and test windows 11.